Peace Arch Toyota Awarded Top Performer
Toyota awards this prestigious acknowledgement to a small select group of Dealers in Canada every year.
In order to receive this award, a Dealer must excel in the following areas.
Customer Service Excellence in Vehicle Sales
Customer Service Excellence in Vehicle Service
Sales Volume
Service Penetration (How many Toyota owners choose to service with us after the warranty period)
Sales Penetration (How many of the Toyota buyers choose to buy from us as opposed to another Dealer
Market Penetration (How many people in our sales area buy a Toyota vs a Competing Brand)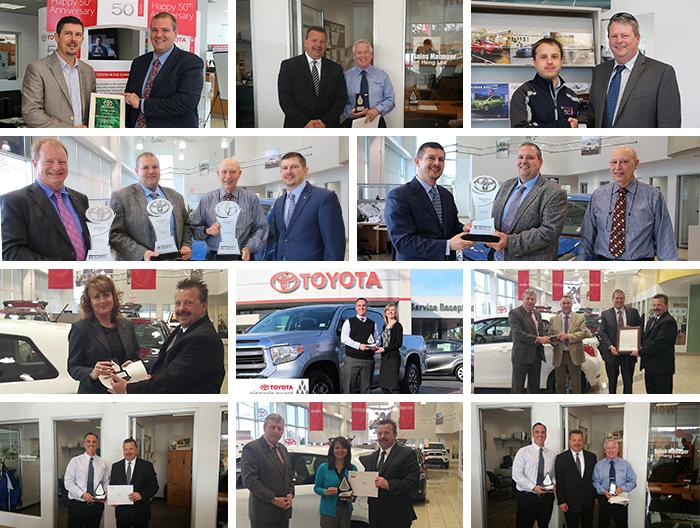 All of us at Peace Arch are dedicated to carry on our long tradition of being here for all of our clients and friends. We strive to improve every day on our customer experience. We are extremely fortunate to have the wonderful clientele we do and look forward to serving them and their next generation well into the future. We recently had our 5th Generation purchase from a loyal Toyota family. It is clients like these that keep our focus on helping them with all their vehicle needs and allowing them to feel they are as important to us as they really are.
On Behalf of the entire store we thank every one of our clients as they have all played a vital role in making us a TOP PERFORMER for Toyota in Canada.

ITA Certificate of Recognition
Alex Tan, Service Manager
Marvin Hunt, BC MLA Marvin Hunt
Jim Vines, General Manager
Gary Herman, ITA CEO
Dal Dhatt, ITA Apprentice Advisor, Fraser Valley